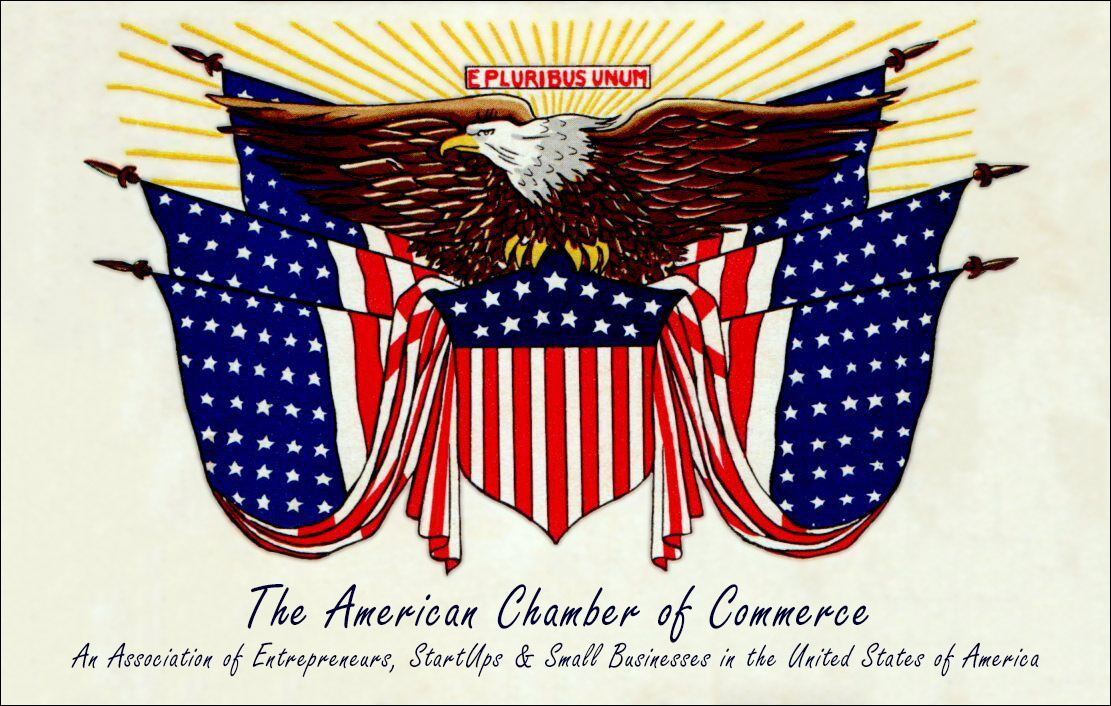 "An Association of Entrepreneurs, StartUps & Small Businesses in the United Srates of America"
Sorry...
No Foreign Membership As Of Now
The American Chamber of Commerce™ is dedicated to successful commerce among its membership of entrepreneurs, small businesses and startup entities across America.
At this time, membership is not available to business entities outside of the United States or US territories.
But we are open for business:
Of course, we welcome customer inquiries from international businesses looking for trustworthy providers in the United States. Send us a detailed request describing your interests and someone form the Chamber staff or its partners and members will respond shortly.
You will find import/export, translation/localization and other valuable services.
The Chamber exists to facilitate commerce, and we are happy to make the right introductions.
When and if we do open to outside businesses, there will be a strict application process to protect the interests of our Chamber and membership.
Have a Business Inquiry?
Want to Join the Wait List?
Let us know:
Regardless of International Membership, Our Chamber Privacy Policy Meets or Exceeds GDPR Requirements.
The Chamber does NOT sell or share any confidential data. Not even anonymous aggregate data.
* Note that the Chamber reserves the right to refuse any business transactions or relationships with businesses located in or doing business with rogue nations, terrorist states or other undesirable foreign nations, including those forbidden by US federal law.