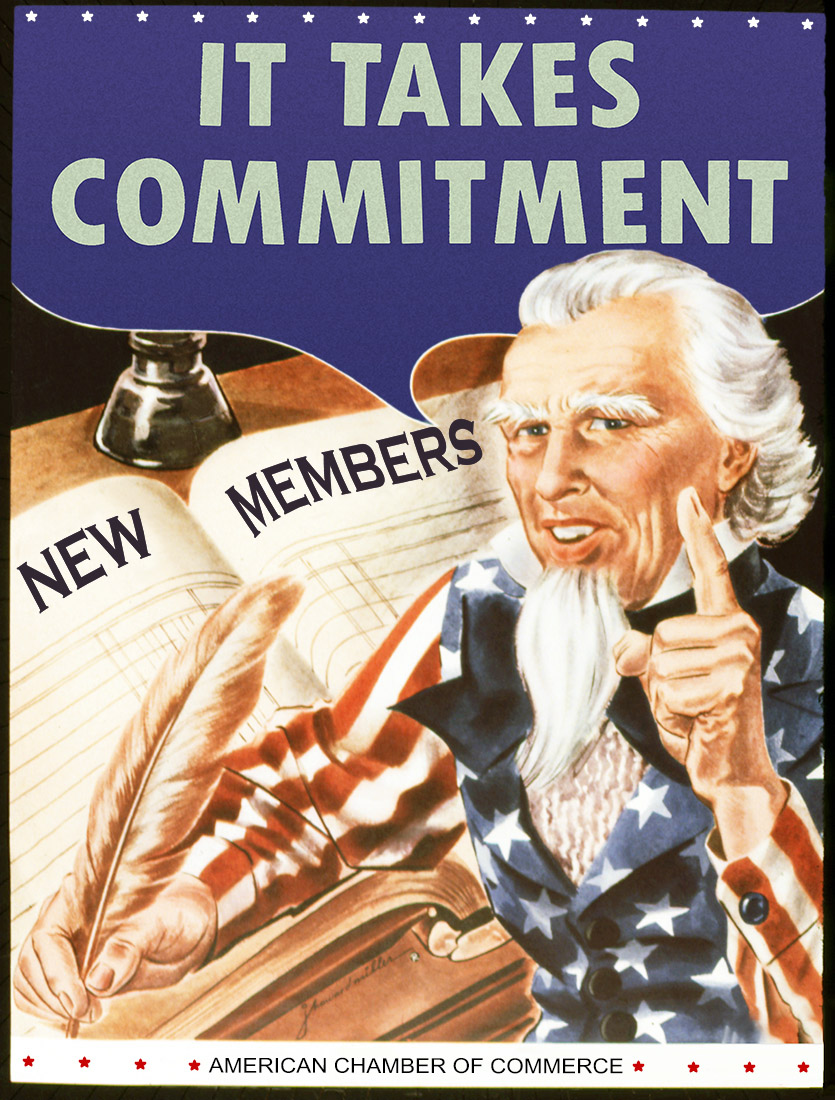 "It Takes Commitment"
The Chamber is Open for Business
The American Chamber of Commerce is eager to welcome you in the door.
First, we are onboarding the volume of strategic partners that make up our "Business Stack." This may take several weeks.
We welcome member inquires during this time.
Once we have finalized that effort for the most part, we will open our doors to Founding Members.
Joining the Chamber is a bold claim that you are here to do business...
And the Chamber will do our part!
Send us a note. You can even ask for a callback. Note our strict Privacy Policy. We will share the data you publish through your Chamber Profile. We'll also pass on your private contact info at your request (such as for leads or referrals). As we like to say... that's why we are all here!
Meanwhile, before joining, you should strongly consider creating a dedicated email address using your proprietary domain name for all future Chamber use (why promote Gmail with every email you ever send or receive?).
Ready to be a Founding Member?
Let us know: