To Found & Be Found...™
A Guide Through Uncharted Territory
A business is defined as an organization or other enterprising entity engaged in commercial, industrial, or professional activities. Businesses can be for-profit or non-profit. Business types include limited liability companies, sole proprietorships, corporations, partnerships and business trusts.
If you are a first-time entrepreneur or veteran of many startups, its no easy task to find a clear path through a gauntlet of risks, any one of which could put an end to your entrepreneurial endeavors.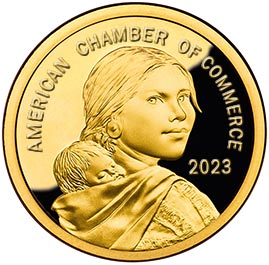 The American Chamber of Commerce offers trustworthy, well-vetted options for everything your new venture could possibly need.
You can log in to your Chamber account, and prepare a comprehensive business plan for launching your startup before logging out. Or, have a custom business plan crafted for you by one of those Partners.
Don't overlook the potential for other Chamber members, local or otherwise to complete your business stack! Publish Requests for Proposals to find the perfect fit for your needs.
Ready to be a Founding Member?
Let us know:
A Chain is Only as Strong as its Weakest Link...
Assemble your Business Stack with Chamber Partners. Make a checklist. We can manage introductions.
Investigate other options when and if needed, including other Chamber Members.
You should be able to eliminate a huge amount of risks and delays that come with the usual trial-and-error results so common to startup ventures.
Before You Start Down That Trail!
Evaluate your Business Idea
Join the American Chamber of Commerce
Manage your Financial Wellness
Verify the Potential for your Business Name
Form your Legal Business Entity

LLC
S-Corp
C-Corp
Limited Partnership
Sole Proprietorship
Business Trust/Unincorporated Association

Establish Branding
Register Domain Name(s)
Find Safe Web Hosting
Grab your Social Media Usernames
File Trademarks / Patents
Open 2+ Bank Accounts
Secure Funding & Venture Capital
Manage Compliance
Find Suppliers
Invest in Required/Optional Insurance(s)
Choose your Business Space
Map Out your Technology
Establish Communications
Start Marketing
Develop an Advertising Program
Strategize your Sales

Transactional Selling
Solution Selling
Consultative Selling
Provocative Selling

Open a Merchant Account
Get a Secure Shopping Cart
Choose your Shipping Solutions
Find Trustworthy Bookkeeping
Plan for Taxes
Bring In Human Resources
Offer Benefits
Security
Estate Planning
Business For Sale
All you need to start your business is a great idea.
Partner Invitation:
If your business offers unique solutions for startups, let us know.